The Third Annual Engineering Club Carnival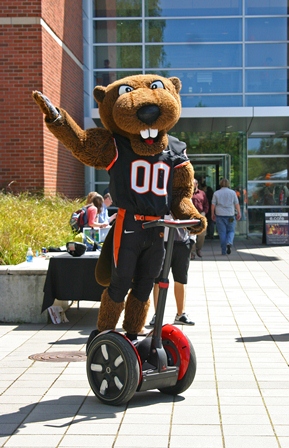 What: The third annual Engineering Club carnival. We will have food, and club run/sponsored booths to give back to the community and raise awareness for the Linn-Benton Food bank and engineering.
Where: In and around the Kelley Engineering Center
When: TBD June 2014
Who: All Engineering Student Clubs are invited to host a booth. Everyone is invited!
Why: The ENGR Carnival is an event to raise awareness and gather donations for the Linn-Benton Food Bank. Additionally it is a chance for all students and OSU community members to come celebrate the end of the school year!
How Does it Work?:
Each engineering club has developed a booth for the carnival. Patrons participate in each booth and as a prize are able to win a raffle ticket for one of the various prizes for the carnival (except food booths). Some booths may even have prizes of their own. Patrons put their raffle tickets into the raffle bowl after clearly printing their email on the back. The raffle is done at the end of the night, you do not need to be there to win.
To get play tickets, patrons are asked to donate cans of food or dollars at the ticket booth (1 can/dollar per ticket). When donating, patrons are asked to which department they want to add their donation. At the end of the carnival, the department with the most donations gets kudos.
Games so far:
Dunk Tank: Hosted by IEEE
Come dunk a professor! Various professors will be on hand during the carnival to take their turn in the tank. Check the schedule board to see who is up when! Also, <!a href='http://groups.engr.oregonstate.edu/ieee/web/dunk-tank-2013/'>vote for the faculty you would like to see most in the tank!
TBD, Contact Us to submit your clubs idea for a game, booth, or event at the carnival